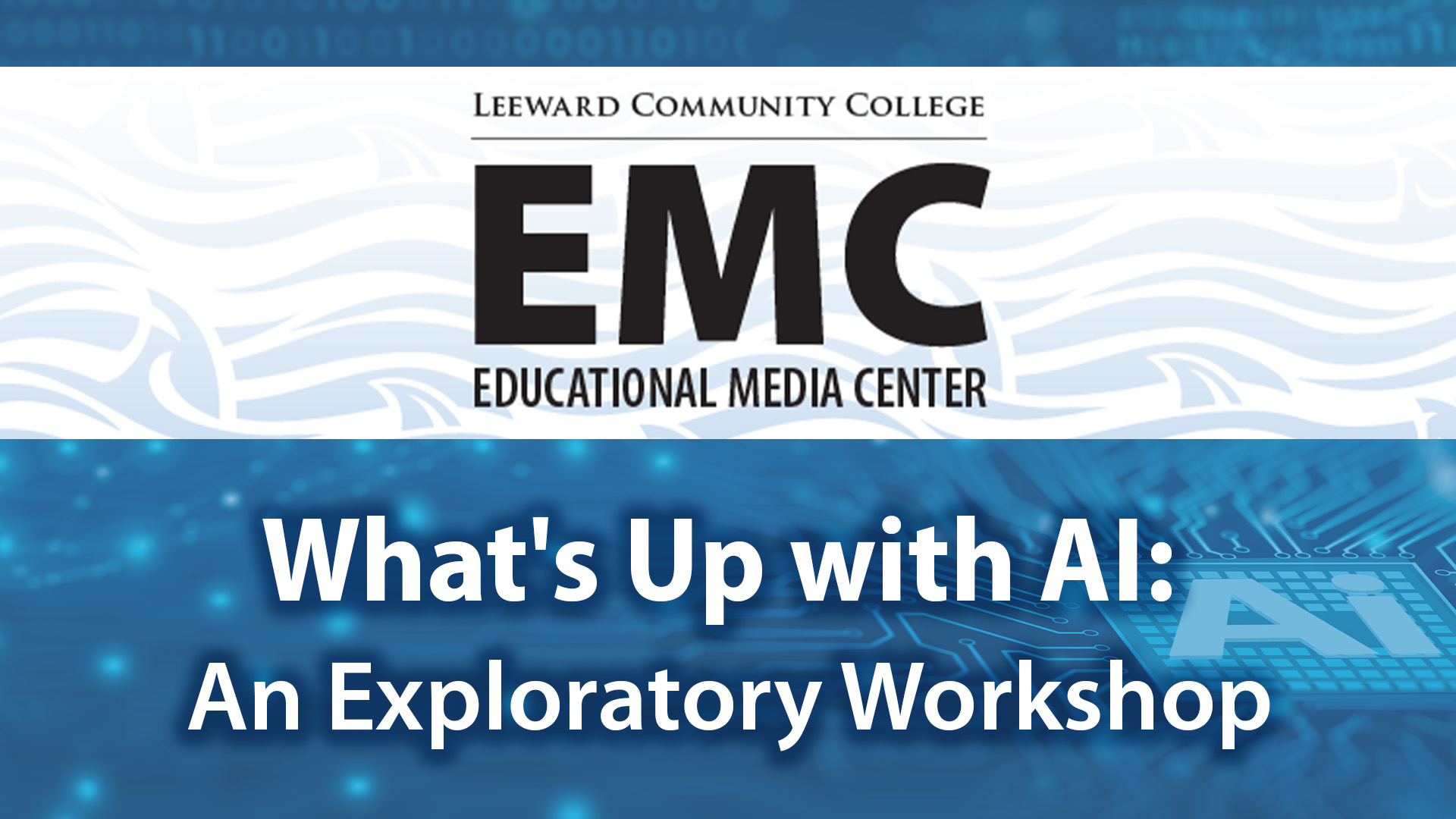 What's Up with AI: An Exploratory Workshop
The only thing we have to fear is… AI?
Getting familiar with generative AI is half the battle… Come join us to learn just what generative AI is, how it developed, some common uses, some common pitfalls, and more! Plus, we'll try and apply several easy-to-use, free applications that can help you get up to speed on generative AI basics. You'll be using generative AI with your students and in your everyday life in no time.
This workshop is part of our generative AI series, held jointly by Educational Media Services (EMC) and the Innovation Center for Teaching and Learning (ICTL). Leeward faculty and staff are encouraged to attend!
✳️ Please bring your smartphone and laptop with you to participate in our hands-on activities. (Note: We have a couple of laptops for loan. Please email us at edtech@hawaii.edu if you'd like to borrow one. Alternatively, you can borrow a laptop from the Learning Commons kiosk.)
Next Event
Date

Dec 04 - 15 2023

Time

All Day