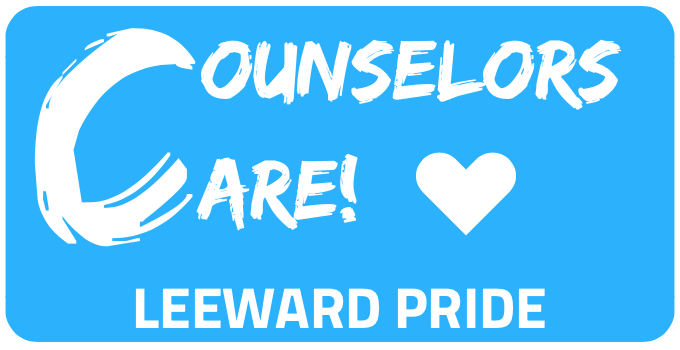 Drop-In Appointments Using STAR Kiosk - Spring 2021
Effective January 4th to 15th
Need help fast? Use STAR Kiosk for an Express Appointment!
In a few simple steps, you can request a meeting with a counselor on Zoom or by phone. Set up a quick express appointment through the STAR Kiosk and get assistance with these specific items:
Registration
Filling out a form
Getting an override for a course
Figuring out what your math or English placement is
Instructions on how to use STAR Kiosk (pdf)
The STAR Kiosk is available from 8:30 am. - 3:30 pm.
For assistance with everything else, including removing a hold and Financial Aid appeals, make an appointment by calling 455-0233 or online via STAR Balance. Appointments are available from 8:00 am. - 4:30 pm. See below for more information.
---
At Leeward CC, every student is important to us. We want to ensure your success in academics as well as in life. Our experienced counselors and advisors are here year round to help you reach your goals or just help with challenges.
Leeward has twenty counselors who can help you chart your path to success and solve any problems that may arise on that journey.
All counselors can assist you with
Career Exploration and Planning
identify the careers or career clusters that reflect the abilities, interests and values you want to use in your career
Academic Advising
develop an academic plan that will identify the courses you will take each semester until you have earned your degree or certificate
Personal Concerns
work with a counselor to resolve any problems that are interfering with your ability to concentrate and complete your assignments
Appointment Information
To schedule an appointment with your counselor, please go to STAR Balance. If you are a prospective student, please call the counseling office at 455-0233 to make an appointment with a counselor.
If you are unable to make your scheduled appointment time, please either cancel it on Balance or you may also call the counseling office, 455-0233.
If you are 10 minutes late or more, you may be asked to reschedule your appointment.
Same Day Appointments
Same Day Appointments are welcome upon availability, Monday through Friday from 9:00 am - 3:00 pm.
We will be happy to meet with you to address your immediate needs, however, we ask that if you are needing to do a phone appointment for Unsatisfactory Academic Progress and Financial Aid Appeal, that you schedule these in advance.
Evening Appointments
Fall and Spring semesters: Appointments available Wednesday and Thursday evenings.
Peak Registration (week before school starts and first week of school)
Same day, drop-in appointments are available using STAR Kiosk.
Career Counseling Resources
Counselors can guide you through the career and life planning process help you learn about your interests, abilities, goals, and values assist you in learning about the world of work
If you are uncertain why you are in college and undecided about a major or career, we can help you gather and interpret information to assist you in your career planning.
Counselors can help with:
identifying interests, skills, values, and personality preferences that can determine a career direction
identifying appropriate courses and major(s) to fulfill academic and career goals
referring you to appropriate campus resources
You might also be interested in:
Mental Health Counseling Resources
Should you need to talk to someone about mental health and wellness during this time, please contact us via phone (808) 689-2661 or email uhwotalk@hawaii.edu
You can also schedule an online meeting with a mental health professional.  As always, there is no charge for treatment, there is no treatment caps, and insurance is not needed for Leeward students.
Domestic Violence Advocacy Services
O'ahu Campuses: If you're experiencing increased isolation and danger caused by confinement, economic stress and health insecurity--reach out to us.
Campus Survivor Advocacy Program Services (CSAP) advocates available to our O'ahu students and employees Mon-Fri 8am-5pm by phone and email.
If you would like to work with a specific advocate, please refer to the CSAP advocate schedule and contact list
DVAC Helpline: (808) 531-3771 (8:30a-4:30p, M-F) or the DV Hotline: (808)526-2200 (24/7)