Leeward Voices – Issue No. 1
Fall 2022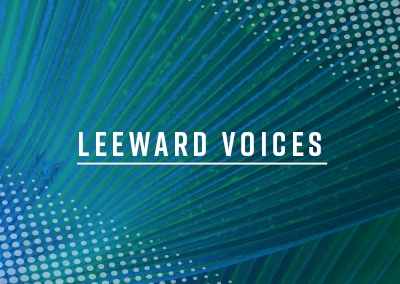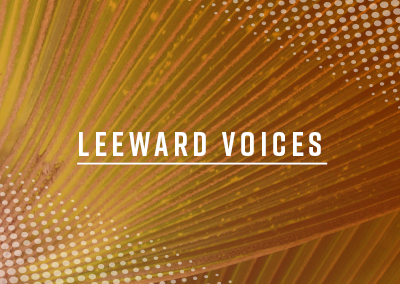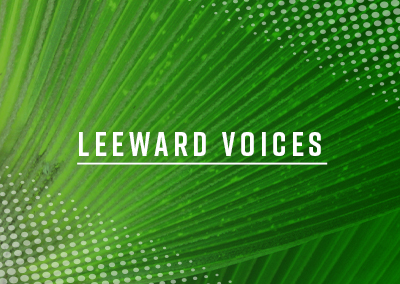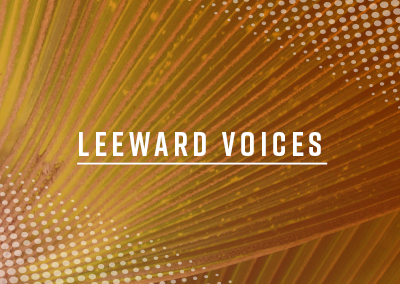 How to Cook an Egg, and Other Life Lessons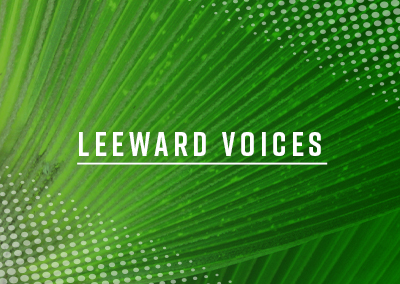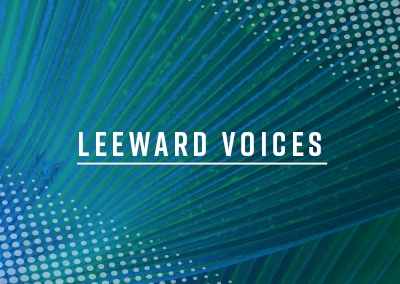 Returning to the Monastery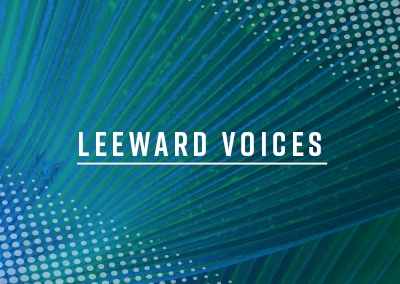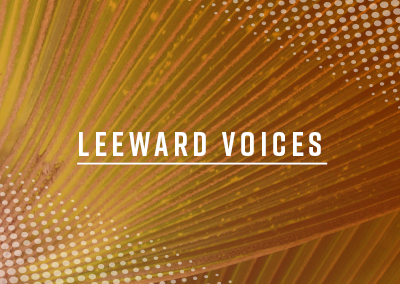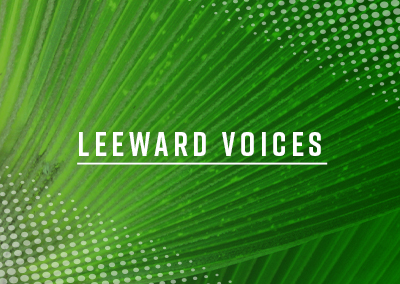 Words Hurt, Words Kill
A poem by Charlyn Rae Gacuya
Disappointment to the family.
i'm trying
constantly circling my thoughts
feeling like a sharp pain arrow
getting stung in the heart,
over and over again.
Why aren't you like your sibling?
i'm trying to.
slowly breaking down, reaching out, dying out.
will they ever know what I'm going through?
falling into a trap, digging myself out.
with no end, I dig and dig,
getting myself further into a hole.
Bahala na. It'll work itself out.
i'm trying to be.
shouts and screams.
no one comes.
coping all alone.
reaching the end of my limit.
Stop thinking so much
fake smiles, laughter, happiness.
say every single thing that makes me feel
i am not worth it, I am not enough, I do not live up to your standards.
when will I ever be enough?
You were a mistake
i'm trying to be better off.
Taking my last breath, last sip of water, last word.
No one will notice me when I'm gone.
Am I better off without being here?
Hoping for better days
what's that?
HEY! Can you hear me?
slowly opening my eyes, I see a figure.
don't give up! We're here, we'll help you out!
grab on.
grabbing a hand, getting out.
being thankful someone helped.
CHARLYN RAE GACUYA
Charlyn Rae Gacuya was born and raised on O'ahu, Hawai'i. She is an Alumni of Waipahu High School. She is currently a full-time student enrolled at UH Mānoa aiming to get her Bachelor's Degree in Journalism, along with achieving a Minor in Art. In her free time she loves to listen to different genres of music, read books, watch tv shows, play video games, and spend time with her loved ones.
Another Furlough Friday
A story written by Hana Grimmer
     "We'll get back to you in a week or so, be on the lookout for the email." 
     The manager's words seared their way into his brain. With a sigh, Koa made his way back to his Honda. For once he made it to the interview, but it seemed not even the golden arches wanted him. Never did he think he would miss managing at Daiei, but now the memory seemed like a distant oasis. His bosses used to praise him for his attention to detail, that is, until they decided he wasn't worth keeping when things got rough.
     It was only a few weeks ago, and though Koa saw it coming, the layoffs still hit like a ton of bricks. Fewer sales meant less pay, and less pay meant fewer workers. After dropping off his wife at work, he realized his position had shifted from the man of the house to the errand boy. A shift that, though he would never admit it, gutted him.
     Before he could even get his hand on the car door, a voice disrupted his thoughts.
     "So, if you're working at McDonald's now, does that mean we get free stuff?"
     Makana called out from the passenger seat. He felt he had a right to be Koa's right-hand man at all times, that is, unless mom was with them. He held his favorite stuffed friend, Kimo the dolphin, close to his chest. 
     "I'm not hired yet." Koa responded with a chuckle, ruffling his son's hair.
     "I know you'll get it though! Emma said her mom said that it's impossible to be rejected at McDonald's."
     Koa winced a bit at the comment. He had no idea.
     "Enough about me, did you finish your multiplication tests for today?" He asked, grabbing the timer he had set up to take a look.
     "One minute or five minutes?"
     "Five"
     Makana's face scrunched up. There's his answer.
     "Mom said you need to do them to keep your math scores up"
     "But dad! There's no school! Emma hasn't been doing nothing but watching TV every Friday, she told me!"
     "Well, you're not Emma. Also, there is still school today. It's just…homeschool."
     With a few grumbles and huffs, Makana turned away towards his window. That was Koa's cue to get the car started and out of here, he wasn't prepared for a meltdown in the middle of a Mcdonald's parking lot. It had already been a few weeks since the government decided to make "Furlough Fridays" a regular occurrence. Without school to keep Makana occupied, it was up to Koa to pick up where they left off. Because of this, he couldn't always be the fun dad he aspired to be. It seemed his right-hand man hadn't gotten quite used to that fact yet. Pulling up to the main road Koa decided: today was going to be rough.
     Before Koa could even get his car out of Kam shopping center, Makana piped up again. "I want ice cream."
     The young boy kicked his feet back and forth, still facing away from his father. His gaze focused only on Kimo. With only a brisk glance, Koa knew what he was doing.
     "Not today. I'm not turning this car around."
     "But I want it! Now!"
     "How 'bout this. You score a 100% on your timed test, then we talk."
     It seemed that broke the camel's back, as Makana's original tantrum had started to grow by the second. Koa could hear his wife at the back of his head: "Well look at what you've done now." He willed himself to ignore the waterworks, the kicking and screaming, the curses he learned from the neighbors. Today was the worst. He couldn't do anything. He couldn't catch a job anywhere, and now he was sitting there being berated by a 2nd grade child. Again. His father would be ashamed if he saw what his son had become. A dumb, weak, moke who couldn't even provide for his family or get his son to behave. 
     Before he could continue a downward spiral, Koa's thoughts were rudely interrupted by something smacking into his shoulder. Though it wasn't that hard, it threw him off enough to swerve the car. Koa furiously whipped his head over to see Makana in position, ready to whack him again. "You weren't listening!" his son said angrily. 
     "You do that one more time, so help me," Koa warned, and like clockwork, he felt another whack against his side. 
     That was it.
     Koa snatched Kimo, the weapon in question, and presented its fluffy body outside of the window, letting its fins flap around helplessly in the wind. Makana gasped, his tone clearly shifting. 
     "Let him go!"
     "As you wish."
     Koa brought his hand back into the car, and to Makana's utter shock, it was empty. 
     "I hate you! I hate you so much!" Makana bawled.
     The rest of the drive was silent, apart from the occasional sobs that Koa could hear next to him. In the silence, Koa could recall the time he bought Kimo for Makana. He had just gotten his promotion at Daiei, so he splurged a bit and brought the family to SeaLife Park. Though he was intending that to be all that he splurged on, Makana had other plans. Koa could still remember the boy's gaze when it fell upon the gift shop window. He tried to dissuade him, tell him that they could get a similar one at Walmart, but he persisted. Koa could still remember the wide smile across his face, cheek to cheek when Kimo came home with them. That day he was the best father in the world, and now he was the opposite.
     When they got back home, Makana immediately made his way to his room and shut the door — something Koa expected. Reluctantly Koa knocked gently on the door, "Hey, we should talk." He was met with only silence. "Come out when you're ready."
     It felt as though the sun was about to set by the time the door finally opened. "I still don't like you," Makana muttered as he walked towards Koa. His eyes focused on the floor. Makana braced himself as Koa took a deep breath. 
     "What you did today was stupid. Very stupid. You should never hit me, especially if I'm driving," Koa started the conversation, and Makana kept his gaze still, clearly expecting this. "But," a word Makana didn't expect, "I did something stupid today, too," he said, pulling something out from behind his back. 
     "H-how?" Makana stuttered. There in Koa's hand was Kimo, in perfect condition. Earlier in the car, unbeknownst to Makana, Kimo was simply thrown through the back window. Instead of being abandoned on the road, he was resting in the back seat.
     Makana snatched Kimo away and held him up close. "I was only trying to teach you a lesson, but I let my own problems into the mix. I'm sorry."  
     "What do you mean?"
     "Makana, things are hard right now, for both of us. But let's work together from here on out, okay?" he said.
     After some moments to think, Makana reluctantly nodded his head. 
     "Okay," he responded softly.
     Koa thought of something he would always see his wife do with Makana, slowly raising his arms.
     "Hugs?" he asked awkwardly.
     With that, Makana walked forward and Koa pulled him close. Recently, anything and everything had been going wrong, but he realized something. Here, he still had Makana, his gift, and they were going to make Fridays better, together.

HANA GRIMMER
Hana Grimmer was born and raised on the island of O'ahu and is currently working towards an Associates Degree in Liberal Arts. She plans to go on towards her Bachelors in Psychology at UH Mānoa. This story was inspired by a time in her life where her family's typical routine was thrown off:  the 2008 recession. Growing up, she has always been inspired by stories and fiction. She adores how fictional characters bring so many lessons and emotions to life.
Maya
A story written by Mahina Kauhi
     When Maya dies, it feels like the whole world goes with her. The funeral is closed casket. The accident turned her body inside out, bent her limbs all awkward. Her insides, I was told, were not unlike guava jam, her organs like bits of fruit jiggling around in the soft of her. You might be wondering who'd tell that to her grieving best friend, and let me say, it was my younger brother. Kids don't know what to do in the face of loss. They laugh at grief to distance themselves from it and that's something I understand. Even so, I still spilled chicken soup all over his lap at the dinner table. It was hot. Scalding. I watched him cry and scramble to the closet for the first aid kit I'd hidden underneath my bed a half hour prior. 
     People look at me the whole time trying to guess if I'm sad. They ask themselves questions like, how sad is she? Is she sad in the right way? And all at once I feel guilty for the times I did that to other people, how in sixth grade I watched my neighbor bury his son who'd fallen from their roof, curious as to how it looks to outlive your child. I should've kept my eyes to myself. That's not for anyone to see. 
     For the record, I loved Maya. More than anyone should love anyone, really. We grew up together and were inseparable since we first toddled across the playground. That's part of why people stare at me, or at least it's what I imagine to be part of it. I try not to show that this is the worst day of my life. People tell me that they're sorry about what happened and I want to spit at their feet. Who wouldn't be sorry? What a thing to say. 
     They should have burned her body. That's what I think, anyway. I have mixed feelings about death rites. I see them like a balancing act between closure, practicality, and performance. Leaving the body on display, that's for closure, sometimes performance. It's rarely practical. It's for family and friends to see them one last time. Makeup artists do their best to make the dead look peaceful, but they just look empty to me. Gone. I guess I'm glad the casket is closed so I don't have to see someone's hamfisted attempt at dolling Maya up, making her look like she's still alive. I knew how she looked alive.
Still though, her closed casket doesn't feel final to me. Not how it should. She's a prankster, hid beneath piles of laundry when we were kids and kicked herself free when I walked past just to see me gasp. She hopped out from behind parked cars to yell boo. She's that kind of person. A part of me hopes she'll fling open the casket and pull herself up, congratulate me for remaining un-fooled like the rest of these jokers, who are already speaking about her in past tense like her life is as over as mine feels. 
***
     "I brought your favorite," mom says, and I recognize it for the bribe it is. The smell of powdered waffles and strawberry glaze wafts in from beneath the door. I don't open it. I don't care about breakfast, or lunch, or dinner and whatever else. Maya's funeral was weeks ago, but I still don't feel like coming out of my room, which is abnormal, apparently. It isn't though. Not to me. 
     Now that she's gone I don't have much to do because we did everything together. Walked to class together, got shave ice together, went to the beach together. There's just not as much to do when the person you did everything with is gone. People make grief out to be this complex thing, but it's simple. It's absence. I don't do anything because I don't have anything to do anymore. In time I'll find something new, I guess, but not now. 
***
     After Maya dies, I forget that grieving is a communal thing and not something just for me. Lottie is Maya and my mutual friend. She has a bright personality and I like her, but she's got the voice of a chipmunk, so it was hard to take her seriously when she hugged me at school around the shoulders and cried into my neck, telling me how sorry she was. I could hear Maya whispering something funny in my ear about her squeaks and I tried to laugh, but the sound came out of my throat sounding choked and weird. Lottie hugged me tighter after that. I think that sometimes people touch you more for their sake than for yours, because the tighter she held me the more distant I felt. Like my mind was swiveling away from my body and there was all this space between where I was and where I felt I was. 
     People are worried about me, but they shouldn't be. I'm keeping on my homework, I go in for school clubs, I eat like a normal teenage girl. Mom is especially worried about my eating habits, because when she was a kid her brother died and she got weird about food, would eat too much or not at all, and in odd intervals. She's looking at me but she really just sees herself at my age, which is what adults tend to do, for reasons I don't know about yet but will find out against my will. 
     She doesn't know that I'm the same weight since the funeral. I weigh myself everyday: 145 pounds, no more no less. I look in the mirror to make sure that I'm the same and I am, most days. I've had a couple false alarms. Maya and I don't have the same body type but we're around the same weight. 
     "Were, around the same weight," my mom corrects me when I mess up and say things out loud.
     "Were," I agree. Because she'll start looking all scared if I don't. 
     We have the same hair, too. Same color, same length, same texture. It's wavy and brown but somehow it always looked more plain, more boring on me than it did on her. I don't know how she did it but I was okay with being the plain one. More eyes on her meant less on me. 
     When we were kids we bundled up on the couch and watched Pixar movies and ate popcorn. Our hair got tangled in our fingers, in the frizzy fabric of the pillow cushions. I'm brushing mine before school months after she dies when I remember that, and even though I hate looking in the mirror nowadays, I don't want to change a single thing about myself; when I run my fingers through my hair, I remember her. And she's alive again. I know that sounds stupid. 
     My mom tells me it's important to talk about Maya in the past tense. Were, was, died, dead. That sort of thing. She says I should stop weighing myself too, but she's less adamant about it because she just thinks it's a weird thing I do with no roots in Maya. But everything I do has roots in Maya. Even when we were kids, enrolling in ballet class, signing up for soccer, scheduling our classes in high school so they'd be identical, so we'd never be apart. Her temperament and attitude made it seem like she was alright on her own but she was just the same as me, needy. She was more decisive than I was. She picked our classes, picked what movies we'd watch, what games we played, but she'd also link our pinkies together while we walked and she always called first. I never made the first move. Now that she's gone I wish I'd moved faster with her. I can't move at all anymore, or do anything but sleep and cry and feel bad about it all. It's funny how you don't realize how much you love someone until they're gone. 
***
     Lottie's been coming over lately. Mom says she's glad I'm inviting people over again. She's not as funny as Maya, and we don't have the same sense of humor, but she still makes me laugh sometimes. And it's nice to have someone around the house. I have my family but it's not the same. They know something's wrong with me and it strains our relationship, I think. When I walk into a room it's like I'm this darkness, this lack that everything folds into, this black hole, this grave. I make rooms feel as empty as I do without even trying. That's what I tell myself in the mirror even though it might not be true. It probably is true, but I added that last part on because my therapist said it's important to be positive. Whatever that means. 
     Oh, I have a therapist now. My mom said it was a good idea to get one and thank god we have the money for it. Not everyone has the money for it. It sucks to think about how some problems won't ever be solved because people don't have big enough wallets. I don't know how our healthcare system allows that to happen. Everyone's really incompetent or just evil. Anyway, I'm talking about Maya now, to this new therapist, instead of just thinking about her, which mom has told me is an important step. Everything's "an important step," even the stuff that I find stupid and pathetic, like getting out of bed or leaving the house or brushing my teeth twice a day instead of not at all. She says that she's proud of me, which makes me feel good about myself. 
     I told my mom after therapy that I wanted to cut and dye my hair. She asked if I was sure, because dyeing damages your hair or something and I've always had such nice, soft hair. I told her I don't mind anymore. I pick the color blue because I like it. I think Maya would like it too if she saw. 
***
      I'm driving on the highway when I hear a song. It is sweet, its melody high and dreamlike, and it reminds me of the months Maya and I spent together tucked into each other watching movies, or rocking on her porch swing, her head on my shoulder. I pull the car over and cry. Through tears, I catch my reflection in the rearview mirror and cry some more, because my hair is blue and my face is filled out and my body is put together and not a mess in the middle of the road, and it reminds me of how I'm alive. How I got to change and she didn't. How could I betray her like this? 
     When the worst of my sobs has passed and I can hear the radio again, I try to quiet myself down some more, to make out the tune and the lyrics. I don't remember most of them, but I recall these: that season in your room / is the best either of us could do. I think about Maya and the time we had together. Those summers spent attached at the hip, and how even though I loved them, my life exists outside of those memories. There is good in my life, and more good is coming to me soon. 
     So I sniffle, wipe my eyes with the backs of my hands, and shift my car into drive. I turn the radio up and sing the lyrics out my open window. When the song dies out, I keep on driving. 
***
      Maya and I, we don't look the same anymore. I still feel sorry about it sometimes, that I get to live and change and move on while she stays the same forever. But maybe wherever she is, she's changing too. I dream about her. She has her hair up in a ponytail. She never used to wear it like that, but it looks nice on her. She smiles all sweet at me and says "blue," before gesturing to my head. "Nice choice."
     In the dreamscape I try to ask her questions, but she never answers them. Just like real Maya. "I miss you," is what I decide to say, since she doesn't care for my questions. "I wish you weren't gone." Maya just smiles at me, takes a strand of my blue hair between her fingers, and kisses it goodbye.
How to Cook an Egg, and Other Life Lessons
A story written by Nina Otomi Leong
     When I was growing up, I always thought that I would become my mother. My mother who stayed home caring for my sister and me for fifteen years while we were growing up, as we seemed to haphazardly move to various U.S. mainland towns where my father's U.S. Army career sent us. My mother who hung laundry out in the backyard clothesline where she would gossip across the fence with the changing cast of neighboring housewives. My mother who kept a clean household that had to be dismantled and reassembled every three years when a new duty station called.
     Mom always had breakfast, lunch, and dinner (I mean, "supper") on the table. Breakfast before school, mush (oatmeal with raisins) or a fried egg, Vienna sausage and Wonder Bread toast with butter with orange juice and a glass of milk. For our school lunch, she would pack a tuna sandwich wrapped in wax paper and an apple in a paper bag. Every evening when dad got home from work at five p.m., we would all sit down and eat supper. A typical meal might be hamburgers, a casserole, or pork and beans with a lettuce salad with French dressing, boiled canned vegetables, and rice. We could always depend on mom's food on the table. Even on Christmas morning, my sister and I complained because we had to "eat your mush before opening presents." Whenever we got back to our parents' permanent home in Hawaiʻi between mainland assignments, potluck was what gathered us together with grandparents, aunts, uncles, and cousins at Auntie Doris' home in Kaimukī for every holiday or to Sans Souci Beach every Sunday during the summer. Out came the hibachi for barbecuing chicken, teriyaki beef sticks, hot dogs. Out came the paper plates that we piled with rice, potato salad, hand-cut carrot and celery sticks with ranch dressing, Chinese fried noodles. Food was stability, food was pleasure, and food was love. Though my typical childhood meals could not be considered "gourmet cooking," those childhood memories inspired in me the desire to recreate the comforts learned at my mom's table.
#
     My friend Rona and I lived in an upstairs apartment near UH that we shared with seventy-two-year-old Miss Frederick, a retired nurse who kept the kitchen stocked with breakfast foods and cooking staples that we were free to use as part of our rental agreement. As single college students at the University of Hawaiʻi, my roommate and I were known for cooking nightly full-course dinners together and inviting friends one or two times a week. I enjoyed meal preparation and all its mundane steps: menu planning, shopping, measuring, chopping, blending, sautéing, and the minutiae of making a satisfying meal. My friend and I also had fun impressing other classmates and stray university hangers-on, like Chet, the guy who helped out in aikido class, Will, the glass-blowing art student from Kona, or Henry, who used to work for US AID but was now the backbone of the dish room at the Gateway House cafeteria where I had a part-time job. I even aspired to become a nutritionist and to that end, I took a year or two of FNS (Food and Nutritional Sciences) and related classes.
     In my first-year meal preparation class, I learned the essential core cooking skills requisite to becoming a good cook/nutritionist. Besides nutrition, we studied the budgetary, time management, and aesthetic considerations for meal planning, cooking, and serving. Students were required to understand and prepare classic food and beverages and to explain the underlying scientific concepts. We had to explain as well as produce dishes in the canon of traditional foods. We brewed tea and coffee (pre-Keurig) with knowledge of the correct temperatures and timing. We studied the principles of producing batters and doughs, the process of whipping cream into tall, tender peaks, choosing fresh fish and meats, vegetables and fruits, and of course, recognizing the desirable qualities of and the various ways of using and preparing eggs.
     Now that I was living on my own, however, I found I could also adapt and expand on what I was learning and my mother's home-cooking menu. Many nights I leaned toward cooking family favorites like teri chicken, beef stew, tuna casserole, chili with rice, but I could also choose new dishes. My home cooking allowed me to create menus with recipes and ingredients that I could alter to fit my personal preferences or the tastes and dietary needs of my guests: vegetarian, low-carb, non-allergenic, low-sodium, less sweet, lower fat. I found I could also create new dishes. I remember amazing friends by adding peanut butter to chicken breast pieces before I had ever eaten Thai food. I loved the sense of harmony and mastery cooking gave me, and I was nourished by the compliments and enjoyment of people I cooked for.
     It was at this time in college that I learned to love to cook, and specifically, with direction from my Introductory Foods textbook, the characteristics of the perfect hard-boiled egg (which was actually not a boiled egg). The term "hard-boiled" is not a culinary term. You hard-cook, never hard-boil an egg. A hard-boiled egg produces the image of a tough, foul-mouthed P.I. with its camo green-coated yolk. Instead, think of the hard-cooked egg: "The white of hard-cooked eggs should be firmly coagulated, yet tender. The yolk should be dry and mealy. If the yolk is waxy, it is not sufficiently cooked," Introductory Foods told us. This crucial point was gently folded into my open mind by my wonderfully proper instructor and mentor, Miss Weddle.
     The highlight of my short-lived professional culinary career was the part-time job I obtained after doing a practicum at Gateway House Cafeteria on Dole Street. My job title was "breakfast fry cook," and it was a job I loved so much that I continued to talk about it years later as "my favorite part-time job." My main duties were making fried or scrambled eggs, breakfast meats, pancakes, or occasionally fried rice every Monday through Friday morning on a four-foot professional grill. Breakfast cooks have to get up early, and I used to leave my apartment at 5:30 in the morning, arriving on foot at the kitchen back loading dock before the sun rose. I could see the bright lights already burning. The full-time kitchen staff, including my boss Millie, were already at work preparing for the coming onslaught of sleepy, hungry students clamoring to grab a bite before rushing off to class. I would turn on the grill to get it warmed up, help with whatever prep tasks needed doing, and then it was time for me to take command of the grill.
I would fry up a whole layer of breakfast patties, little sausages or bacon strips, place them on warming shelves for servers to take out as needed. Sometimes I would dip ladles full of pancake batter in tidy columns and rows until their tan tops steamed and bubbled, flipping each one neatly. Sometimes I would pour a pitcher full of eggs, stirring and scrambling the steaming mixture. But my greatest joy was frying eggs. To prepare for the eventual scores of students that would be arriving, I learned to break fresh eggs with one hand, spacing them out like little planets across the universe of my grill. Eggs were a bigger challenge than mere pancakes. The whites had to be cooked until opaque, the yolks should not be runny, but must be sufficiently firm and round. I cannot explain why I derived so much pleasure working at the grill, watching those eggs transform as I prepared their movement from shell to grill to plate. The buttery fragrance of the oil on the grill was sweet and pleasant; the steam rising from the grill gave me a nice facial sauna each morning. Then when we finished cooking and the servers were done, cleaning the grill was satisfying. Scouring the grill with a sanding stone with warm steaming water, wiping the grill clean with a fresh white cloth, then spreading a perfect thin layer of oil left the grill top shiny and ready for the next day's work.
#
     Sadly, the unexpected burden of chemistry and calculus classes, distractions by my social life, and a lack of rock-solid study skills and motivation forced me to change my major the following year. I moved out of the house Rona and I had shared, moved into an off-campus student dorm with limited cooking facilities and no congregate dining space, and then, met a boyfriend who changed my life.
     Jeff migrated from the East Coast U.S. to attend UH and after graduating and had gotten a job working a rotating shift at HPD, at police dispatch. Jeff was kind of a sad sack character, the only son of a fatherless home. He lived in a cheapie basement studio that was then common in the university area. Jeff's studio had no kitchen or dining area, so cooking full meals was problematic. Jeff's rotating shifts made scheduling social or dining events extremely difficult. He was busily trying to save money while working at a job he detested and subsisting on the easiest and cheapest foods possible. A typical "meal" for Jeff could be a dish of cottage cheese topped by a red festive grape from the East-West Center cafeteria at the far end of campus. Jeff's lack of interest in domestic life did not encourage cooking meals. To make matters worse, Jeff was only marginally sociable, so cooking and sharing dinners for and with friends was no longer the norm. The worst part was that Jeff never appreciated home-cooked food. Though our relationship, like my professional culinary career, was short-lived, my experience with Jeff dampened my enthusiasm for cooking considerably from then on. Jeff was the negative impulse that started the downward spiral of my love of cooking.
#
     When I met my husband-to-be several years later, I still cooked enough to mislead Eric by my special occasion cooking, such as the Thanksgiving feasts that my housemates and I planned and executed together in the house we shared in Makiki. Eric and I met when we were involved as backstage theatre techies, though, and rehearsal and show schedules meant we had little time after our full-time job and class schedules to cook many meals together. Grabbing a filet-o-fish at the nearby McDonald's was typical fare. But when we did cook, Eric's appreciation of and enthusiasm for good food was refreshing. Eric actually won me over when he brought out the cast iron skillet and cooked a batch of his Sicilian Aunt Ida's Italian sausage and meatball spaghetti sauce. Although I had abandoned my former love affair with cooking, I had not lost my love of eating, and I knew I could appreciate Eric's hard work and skill for a long time.
     Once we were married, I cooked with gradually less enthusiasm over the years. A highlight was a birthday party I planned and cooked for twenty, held at our third rental, a rickety backyard cottage, when our oldest son reached the age of two. There were so many dishes: appetizers, fruit salad, a chicken dish, Chinese noodles, and more. The devilled egg dish involved taking out the old instructions and preparing those perfect hard-cooked eggs, cleaning and removing the yolks, then mixing them with mayo and spices before plopping them in lovely mounds into the boats of egg white. But times began to change. Two more children later, just when I should have been cooking the most, I began to seriously tire of the job. Maybe it was the fatigue of the daily three-hour commute to and from town, after we moved to the aspirational "Second City" of Kapolei, the only place on Oʻahu that we could buy a home. Our routine was to leave Kapolei before sunrise to miss the hours-long stop and go traffic, facing the rising sun that would start to shine directly into our eyes during morning rush hour. Then, in the evening, we returned to Kapolei either with the setting sun blinding our eyes, or in darkness after eating a quick bite at my parents' home in Liliha, after Eric and I had finished eight-hour workdays, ferrying our children from home to school and back again. Something had to give, and cooking was a major one.
     For me, food preparation had become a rare and unappreciated undertaking. As a working parent commuting daily with three young kids, home-cooking felt like a time-sink drag to be delegated whenever possible to my retired parents and special occasions. Cooking for me was, like much of "woman's work," unpaid and undervalued, robbing me of valuable time from career and child rearing duties. After all, we could eat wholesome home-cooked food prepared by my mom at their place in town. Even my dad, now retired from the Army and a later gig at Pearl Harbor Naval Shipyard, got into the act and London Broil became his specialty dish. On days when we were on our own, the family could survive on frozen gyoza, burritos, or fish sticks, or spaghetti from jars when we got home after our long ride home. In a pinch or to splurge, we could take the kids to favorite restaurants like Zippy's, KFC, or Pizza Hut. We could eat Breakfast Burritos or Happy Meals in the car on the way into or out of town. We almost had to eat that way if we wanted to keep up all the life activities crammed into our crazy treadmill lives. We could even have our kids' birthday parties at McD's, Chuck E Cheese, Ultrazone Laser Tag, or Ice Palace, where the meals, the favors, and the entertainment were sometimes all-inclusive. We were living "life in the fast lane." And it took a toll.
#
     Eventually our children grew older and either moved out or onto independent schedules. Eric and I moved into my parents' former home in Liliha after they passed away. We didn't have to commute very far, yet I never found myself loving to cook again. We reignited our theatrical interest by getting involved with a local university theatre production. Rehearsals and working the shows was intense, still leaving us little time and energy for cooking. Eric did a lot of the cooking, but we still ate a lot of spaghetti or frozen burritos, or before the global pandemic lockdown, we ate out, far too often.
     But I still remembered the introductory food preparation class of my youth, and those perfect hard-cooked eggs. I seldom made them, but I thought about those eggs. When the 2020 global lockdown happened, we moved back to Kapolei again, and stayed home a lot. With Eric constantly immersed in Zoom meetings and writing software for work, long hours stretched out like open arms. Over time, old things we hadn't done in years became possible and even appealing again.
     Somewhere on the back burner of my mind, I was still tempted by the memory of hard-cooked eggs. I began to ponder and appreciate the basic hard-cooked egg as a beauteous thing, a pure white, pastel gray, or speckled brown, unblemished, seamless shell, the perfect elliptical shape. Skillful removal of the hard outer shell reveals the inner albumen, also smooth, glistening, and pure white; no torn edges; no uncouth gouges interrupt the perfection of its form. The final, ultimate signal of achievement, the yolk. The perfect yolk is firm, bright yellow, with not a sign of gray-green film. Taste that egg; the albumen is firm, yet not rubbery, the yolk is tender, moist, but not runny. I even read up on how to cook the eggs again and found my wonderful magical Alcyoneus Rapid Egg Cooker. Advertised in Amazon.com:
Perfect eggs in no time
Apart from boiled eggs, you can make poached eggs, omelet, scrambled eggs, deviled eggs, eggs benedict
Couldn't be easier to get perfect boiled eggs, as long as following the easy manual!
Auto shut-off without obnoxiously loud buzzer/alarm when cooking is finished.
All detachable non-electric parts are dishwasher safe.
     My Alcyoneus Rapid Egg Cooker has been the perfect solution to preparing one of my favorite foods, and the results are almost 100% foolproof.
     Cooking eggs is close to the farthest perimeter of the solar system of cooking that bounds my life these days. But hope is not lost. After many years, something sleeping is stirring again. I have come once again to appreciate the joys of the basic hard-cooked egg. And with my new favorite appliance, I cook eggs with joy. Last night, I cooled the eggs in the refrigerator after their frigid water bath, then whipped one out and its shell peeled away in two irregularly shaped, but perfectly clean pieces. I peeled another one for Eric and sliced it into a multi-colored Caribbean Festive bowl along with Kahumana farm-fresh keiki greens, Ho Farm Roma tomatoes, and fresh blueberries. There has been other occasional cooking in my life. A new apple Sharlotka recipe, scallops broiled with garlic butter, and occasional other, mostly new dishes. The memory of old family-favorites dishes like Kalua Pork with Cabbage, Teri Chicken, Beef stew with rice, Pork chops with cream of mushroom soup have risen from ancestral memory. But attaining the perfect hard-cooked egg once again demonstrates order and mastery in my life. I am at peace knowing that I can reclaim cooking and that the harmony cooking represents can be part of my life once again. The return of the hard-cooked egg promises a rebirth of better times and a reminder to share time with the people I love. Lessons I learned throughout my life and at my mother's table.
NINA OTOMI LEONG
Nina Otomi Leong was born in Honolulu on the island of O'ahu and raised in Honolulu, Texas, Colorado, and Kailua. A life-long learner, she has enjoyed classes at Leeward Community College, the University of Hawai'i at Mānoa, and other O'ahu community colleges. Thanks to the support of LCCʻs (and Professor DCCʻs) writing classes, this is Leongʻs first published story.
NOT MY MAINLAND
A story written by S. Lucas
     The first thing I felt when I got off the plane was the heat. I slowly made my way forward, glaring into the light that escaped the entrance door. The greeting from the hot Oʻahu breezes was loud and angry compared to the hushed, stagnate, recycled air of the plane. The initial gust nearly swept me off my feet as I descended the steps from the plane to the runway. All my eyes could see was gray, the sun reflecting off the concrete on the runway and the concrete of the buildings and the concrete of the bridges and the overcasted sky. I rushed into the terminal, not to escape the heat but to escape the eyesore of the city. I'm back, I thought to myself, back to the concrete island.
     I rode the shuttle to baggage claim with a gaggle of giddy tourists, and that's putting it nicely. The loudest group, a family of five, stared at me the entire ride.
     "Is this the island with the university?" One of them asked their mother.
     "I think so. It must be new."
     "I can't read anything! How are we supposed to get around? Do they speak English here?"
     I felt the eyes of the tourists grazing my skin like lit cigarettes, but I refused to match their gaze. I wasn't ashamed of what I was wearing, but part of me wondered if they even knew the meaning behind my shirt and stickered hydro flask, and then that part was silenced. If they want to know then they should look it up themselves. I'm not doing their homework for them. I played my music louder and kept my eyes glued to the mountains peeking out from behind the buildings in the distance.
     My sister rolled up in her Explorer fifteen minutes after I got my bags. She was always late, so I was shocked she made it when she did. Her wheels came to a screeching halt when she saw me, and she nearly pulled up on the curve. I laughed, she was so happy to see me even though we almost scrapped the last time I saw her. She came bouncing up to me and flung her arms around my neck, pushing her swollen belly against me.
     "Tita! How come you're here so early?"
     "I missed you! I got today off just to pick you up," she released me and tried to grab my bag, but I held tightly to my handle.
     "I can do this. I can drive too if you like."
     "What? No! Only I drive my truck." She frowned as I threw my bag in the back. Pregnant girls are always trying to prove they can still do stuff for themselves, but what do I know about that? Better to just let her do what she likes before we start fighting about everything.
     We hit the freeway and started heading westbound. Gas was low so I rolled the windows down and took deep breaths, growing drowsy from the heat. I was so cold last week, every morning I woke up in my rental car shivering and stiff. I had never been so uncomfortable in my life. I closed my eyes as the wind blew all my sister's receipts around me. I opened my eyes. We passed Waikele.I closed my eyes. Opened them again as we approached the ʻEwa exit.
     "Eh, tita, you ever seen those standing rocks?" I asked as she rolled up the windows
     "Rocks? What rocks?"
     "Up on that hill, right before the Kapolei sign, there's these standing rocks. They look like two people standing next to each other."
     She laughed, "I never seen that. I'm always driving."
     I craned my head to look over the hill, but in my daze I realized that the rocks can only be seen from the eastbound side of the freeway. Sailing into the far left lane, we passed the
Kapolei exit and hit traffic just as we approached the Kapolei Commons cut off. It was only two o ' clock, but traffic always starts early on the west side.
     "So," my sister cut through the silence with her usual no-time-for-your-shit tone, "now that you're back, whatchu gonna do about school?"
     We inched our way down Farrington, windows rolled down, hot fumes mixing with the afternoon heat. I felt my heart begin to pick up as I contemplated my answer.
     "I dunno yet…"
      "What?" I winced at her. I really didn't want to fight. Not when I just got off a plane after leaving the only place I ever felt whole. The only place I ever felt a part of something.
     "I don't need this."
     "Yeah, you really do. Girl, you don't know what's been going on. You need to get off this rock. You need to make something of yourself."
     I tried to keep quiet. I didn't need to be fighting her. She wouldn't understand. Leaving home seems like the right thing to do when you're looking from the other side. I realized that up on the cold, resilient mountain. My mind strayed to the hilltop, the brisk air drying my lips and the wide expanse of the lava fields stretching into the sunset.
     "What's wrong with you? You get all these scholarships, all those AP classes, and for what? Nothing?"
     That's it.
     "What about you? You thought that military guy was the one, but now what? Nothing?"
     She swung her head around and pushed me hard into the window, yelling, "fuck you Kylah! I'm looking out for you!" 
     "No, fuck you Mailey! Calling me ignorant, just look at yourself! You don't get to tell me what to do just because you're pregnant!"
     We were still yelling at each other when she pulled into the driveway. Forty-five minutes of screaming and pushing while we crawled down Farrington to our family's house in Nānākuli valley. My mom was smoking in the garage when we pulled up, but she quickly threw it out and came to greet us when she saw our headlights.
     "Scrub!" my sister yelled as I practically fell out of the door to get away from her. "Run away like you always do!"
     "Stop!" My mom yelled at me, but I did what I always do. I ran away. I breezed past my dad sleeping on the couch, past the dog rolling on her back in the hallway, jumping straight into the pile of clean clothes I left on my bed nearly a month ago.
     I let out a deep cry from within my chest. My neck shivered as the tears poured down my cheeks, still tender from the constant sunlight on the mountain. I cried because she was right. I worked so hard in high school, sacrificed nights out with friends and family parties for homework and club meetings, for what? Just to stay home and fight with my sister until I'm so shame I stay in my room all night.
     Sleep overtook me eventually. I dreamt of yellow wispy clouds whisking me back to the mountain, the nene in flight all around me as if they were guiding me back home. Back to my center.
     "Kylah," my mom's gentle voice cut through the fog in my dream, like a glass bell ringing in my head, and the weight of her on my bed pulled me back to the waking world.
     "Kylah, we need to talk. All of us."
     I groaned in response. I've never been a fan of family discussions. When we were kids, my parents would always make my sister and me hug and tell each other we loved one another. Not even a day later we'd be fighting again. We're three years apart, but to us it was like three lifetimes. We never saw eye-to-eye about anything, so my parents had a hard time with us until we started going to school and making our own lives. Not like my parents ever took sides, honestly they just wanted us to shut up, but times have changed. I shouldn't have yelled at Mailey. I should've kept my cool. I'll apologize. I'll take back what I said. She's going through a lot. I gotta stop thinking about myself.
     My dad was slouching in the same spot I saw him sleeping in when I got home. I always thought he looked like a great lazy boar, fat, hairy, and angry as hell when woken up before he's ready. His scowl was deep set, but thankfully that was just his resting face and not actually indicative of his anger. Next to him was Mailey, rubbing her belly nervously with her eyes glued to the TV. My mom sat on the armchair next to the couch and motioned for me to sit on the floor in the living room. Right at the center of everyone's attention. When my dad saw me dragging my feet to the spot my mom pointed at, he turned the TV off and stared daggers into my eyes.
     "Kylah," I had missed the low rumble of his voice, but now I was too scared to feel comforted by it. "Tell me what you guys was fighting about."
     I was stunned. Everything I planned to say suddenly dissipated like the clouds in my dreams. I took a few moments to flounder through my memories of this afternoon, my eyes flicking between my dad and my sister.
     "Well, uh, I yelled at Mailey when we were in traffic. I'm really sorry, Mailey. It's all my fault."
     Mailey rolled her eyes and turned to my parents, "I called her out for not using her scholarships. She's wasting her life here, and you guys worked too hard to get those scholarships for her." She looked almost triumphant, like she was doing the family a service by calling me names and yelling at me. She puffed her chest out and held tight to her belly, but for a split second I thought I saw her wince.
    "You don't get to decide that, Mailey." My mom was usually the least stern of my parents, but this time she had a harder tone than my dad's. "That's Kylah's hard work that got her those scholarships. If she wants to go to the mainland, she can, and if she wants to stay here, she can."
     "That's so stupid!" Mailey yelled, she nearly stood up, but stopped herself when her ankles began to quiver. "Even you guys gotta admit there's no future for her here! Nobody's doing anything!"
     "That's not true," I interjected, even to my own surprise. Mailey stink eyed me, but she waited for me to explain."I met a lot of people going to college here who are involved with big research projects or getting good paying jobs. I don't want to go to the continent. I can get a degree here and have a future."
     "Oh yeah? Where'd you meet these people? Were they still working when you met them?"
     "What's that supposed to mean?" I know what she was referring to. I wanted to hear her say it, hear her confront her own ignorance towards what is going on here. Why I left for a month and came back wiser, stronger, more centered.
     "Stop it, now," my mom began to stand, but my dad held up his hand to stop her.
     "Enough," he let out a long breath, quickly silencing all of us in the room. He rubbed the bridge of his nose then looked straight at me again."What do you want to do, Kylah?"
     I swallowed hard. I looked straight back at my dad and said, as confidently as I could, "The continent's not my mainland, dad, so please let me stay here. Let me show you guys that my future is here."
     My mom smiled, making me relax, and my dad's expression softened a bit. Mailey, on the other hand, looked even more irritated.
     "Don't come crying to me when things don't work out when you could've gone somewhere better," and with that she stormed off into her room. For once, I wasn't the one running away, and it felt good. After that, I helped my mom wash the dishes before returning to my cluttered bed. I stole a glance at my sister's bedroom door just across from mine. I thought about knocking, giving her a real apology and saying everything I planned to say before the family talk, but I felt too burned out.
     I'll tell her in the morning. I'll wash her car or something. Maybe we can talk more when her head's clear…
     The dreamless sleep of true exhaustion took over me as I tried to figure out how to make my sister happy, which was better than counting sheep most of the time. This time the sound of my sister screaming pulled me from my rest.
     "MOM! IT'S COMING! MOOOOM!"
     I bolted up and flew into the hallway to find my sister on her bed holding her belly, her sheets and pajama pants soaked with… water? Was that what was happening? I couldn't think or speak or move. Was I breathing? My mom buzzed around me like a hornet, carrying things in and out of the room, wiping my sister's forehead and leaving to get a fresh wash cloth. Where was my dad? I thought I heard the Explorer start up as I realized he wasn't in the house.
     My mom thrusted two big bags of clothes and random things in my hands, "Take these outside, put a blanket down in the back for her. Hurry!" She turned back to my sister and tried to soothe her while she shooed me away. I took off after blinking like an idiot for a few more beats. This was crazy. We were supposed to be prepared for this. My mom and sister are supposed to know what to do. I was supposed to know what to do. Now I'm breathing too quickly and everything is rushing around me like a stop motion movie set.
     It's six a.m. We're barreling down Farrington in my sister's Explorer, windows rolled down because we still have no gas, and the only hospital that will take our insurance is Kapiʻolani. I sat in the back with my sister and tried to hold her hand and do the breathing exercises my mom showed us. My dad is driving as fast as he can, but we hit traffic before we can make it out of Nānākuli.
     "Just breathe, tita. It's gonna be ok."
     "Shad-shaddap…" She was angry, but she was breathing like she was supposed to. Or I hoped she was. I had no idea what to do. I let her grip my hand as much as she wanted, but what else was there to do? We were inching our way down the freeway in rush hour traffic. I struggled to stay calm, but the slower we moved the faster my heart seemed to beat. Twenty minutes into the drive we finally made it past the Makakilo bridge and onto the H1. We inched and inched and inched through the sea of red brake lights. The shoulder lane backing up more with each passing minute. My sister was sweating and tearing up. But she dared not cry out.
     "We can make it, we can make it. Just hang on, baby. Please, baby, hang on…" My sister tried to soothe herself while I wiped the sweat from her forehead.
     "Mailey! How are you feeling?" My mom looked back, her eyes crazy from the frustration. My dad was silent, his knuckles bleached white from gripping the wheel.
     "The-the-the contractions are getting c-closer I think," it took everything in her to speak, her face beet red and dripping in sweat.
     "Shit," my dad said a little too loudly.
     "I'm calling an ambulance," my mom said as she pulled out her phone.
     "Can they get to us?" I asked.
     "They have to!"
     It's eight a.m. and we're at a complete standstill on the H1. My sister can't hold back the pain anymore. The 911 operator told us to pull off to the side and wait for the ambulance. Luckily, my dad had already moved us into the shoulder lane by then. I let my sister squeeze both my hands as she screamed and pushed. I dared not look down, but I knew she had been pushing as much as she could. I can hear my mom talking to the operator, but I didn't know what she was saying. I kept my focus on the pain in my hands, the pain my sister was feeling, the pain of feeling helpless.
     "I'm sorry that I fought with you, tita."
     She squeezed my hands harder, looking at me like she wanted to say we'll talk about this later, and I snapped back to the present. Distantly, I could hear the ambulance getting closer. "One more big push!" my mom shouted.
     My sister squeezed and screamed and I screamed along with her as we closed our eyes tightly to the early morning glare. When I opened them, it was over.
     Collectively sighing in relief, we all gazed at the new life laying before us. My mom sprung into action next: unwrapping and drying the baby before placing her skin to skin with my sister. The silence that followed was one of peace. The ambulance grew louder, but it was as if the air around the new child was drowning out all the surrounding sounds and sights.
     This is why I can't leave.
     I dug through one of the bags and found a straw to give her water as she relaxed against the car door for the first time in hours.
     My mainland is where my family is.
     My sister was drifting off to sleep when the EMTs arrived to take her to Kapiʻolani. My parents went with her, but I decided to drive the Explorer to the hospital. Soon, we'd all be getting to know someone new. It's going to take all of us to raise her, so I better stick around.
S. LUCAS
S. Lucas is a former Writing Consultant from the Writing Center at Leeward Community College with one story published in Bamboo Ridge Issue #115. 'Not My Mainland' is dedicated to everyone that was told "you gotta get off this rock to make it."
Cane Cops
A story written by Cheyenne Manley
     We knew we should not be here. Before we went out to go, my father said, "Myles, if I catch you in the sugarcane, you going get cracks. And no forget, be back before the streetlights turn on. That goes for the rest of you, too." But we never listen. The Pond was our place to go relax from all the hard work we did during the week. Go school, do homework and chores, then go to baseball practice 'til four.

     Everything we needed was there. The ravine pumped fresh, clear water from under the Ewa Beach coral and fed the sugarcane fields. The water held the crayfish and tilapia that we would catch with our nets. Once the pump started up, I would make a small fire and cook them on the bank near the boulders that lined the area. Nothing could stop us from getting to our safe haven.
     To get there, we would load up our backpacks and get onto our dirt bikes. From my house, we would head to Jason's, which was located on the edge of the plantation field. This meant going through Jason's yard and into the back. After rolling the bikes to the back, Ronald and Shannon would make sure the Cane Cops weren't around. Once getting the all-clear, me, Dimmy, and Jason would slip through with the bikes. The slit in the fence was cut a while ago without Jason's parents knowing. Then the five of us loaded onto the bikes and booked it through the sugarcane.
     The low revs of the bikes were muffled by the fields we snuck into. The sun was above us, heating the morning rain. My sweat soaked the folded bandana that wrapped around my strawberry blonde hair. It trailed down my neck into my tank top. But the breeze from riding down the dirt paths felt so nice. I felt free from the routines that were drilled into my brain since childhood. But it was short-lived by Ronald's complaining. So to see what the fuss was about, we took a quick break.
     "Brah! What if we get caught by the Cane Cops? I can already feel my maddah's slippah on the back of my head. And you guys know she hits hard," he groaned as if he was the only one afraid of a rubber slipper. 
     The reality that we could face gave me chicken skin. We all looked at each other, seeing who would take the blame. The heavy silence took over. So, I stepped forward and pitched my idea.
     "How's about this. Since I was the one that wanted for go in the first place I'll take the blame. I'll even ride ahead of you guys to be lookout. I'll even be the last to leave so if anything I'll get caught first. No worries, problem solved!"
     The boys looked at me like I grew a second head. Shannon shot the idea down quickly.
     "Like hell we going let you do that, Myles! If you get caught, I going with you."
     "No, Shannon. You know you no can go juvie again! And you guys got to keep your record clean or you no can play ball. Me, on the other hand, I no care if I no can play ball. I'd just end up sitting the next game out if I get caught. Ok?" I said seriously, not taking no for an answer. 
     They looked at each other and reluctantly came to a silent agreement. Shannon came over and gave me a hug. Not long after, the other three gave their thanks with handshakes and bro-hugs. We were brothers, 'til we died.
     "If that's what you like? Ok then. You so hard-head Myles, I swear."
     He shook his head with a laugh. With that settled, Ronald's whining subsided and we were on our way.
     The last thing that blocked our way to the Pond was the main stream. The only way to get to the other side was to jump over it with the bikes. So, we made dirt ramps on both sides of the stream. That was our way in and out of the sugarcane fields. I was never scared to jump it. Compared to the dirt race track, this was nothing. But if you didn't get enough air or speed, say goodbye to your bike and your life. You weren't going to get it back. Nevertheless, we sped up once we saw the rock with a spray-painted six and made our way over.
     I went first and checked for the 1970's green Ford truck that would hunt trespassers. Thankfully, it was nowhere to be found. I let them know with a thumbs up. Jason and Ronald jumped over, and of course, they were yelling at each other. Lastly, Shannon and Dimmy got over. We looked at each other with excitement. "Last one there has to clean the bikes later!"
     Shannon yelled while speeding away from me, Ronald, and Dimmy. I left once I heard the words leave his mouth, leaving the other two to catch us.
     Not even five minutes later, we were there. We hid the bikes in the sugarcane and grabbed the stuff we needed. Climbing over the boulders, the water met our feet. I threw my backpack, tank top, and slippers against the bank away from the water, hoping that my bag didn't get wet. I jumped into the pond, relishing the cold temperature. I held my breath, keeping my head below the surface. I stayed under until the need for oxygen ran through my body. I swam to the surface gasping for air.
     Looking for the others, I found that they are each doing their own thing. Ronald and Dimmy were on the shoreline, looking for the crayfish and tilapia I scared away. Jason and Shannon were taking turns jumping off of the huge rock that looked over the pond. Every once in a while they would try to outdo each other, flipping or bombing into the water below them. But, not without getting the other two wet from the splash.  Everyone enjoyed the pond in their own ways. I relished in the moment, wishing it could last forever.
     We easily lost track of time. The sky was no longer blue. It was painted fire red, deep pink clouds blew past, and the wind turned chilly. Luckily, we dried off earlier and were talking story, since the pump turned on.
     "We should start heading home. I gotta be back before the street lights turn on," I mentioned to the boys. Everyone nodded their heads in agreement and got everything that we brought. We tracked our steps back to the hidden dirt bikes and turned them on. Making sure nothing was left behind, I double-checked the area then caught up to the boys, riding a few feet behind them.
     Before we could see the stream to jump over, I heard the roar of another engine behind me. I glanced back to make sure it was the thing I thought it was. The dim headlights met my vision and adrenaline kicked in. The green Ford truck slowly started to catch up to us. The heavy Filipino accent of the Cane Cops yelled over the motor, telling us to stop.
     "Brah! Speed up, the Cane Cops stay behind us!" I shouted at the boys that rode in front of me. But they didn't hear me and kept the same speed. I groaned in frustration. I did not want to be caught and the words of my father echoed through my head. With one last attempt, I yelled, "AY YOU FAKAS! CANE COPS!"
     I knew they heard me that time because they turned their heads toward me. Once they saw the situation behind me, the boys being packed started to tell the boys driving to speed up, hitting their shoulders and yelling at each other to hurry up or stop moving before they crash. They took off towards the ramp while I stayed behind, as promised earlier. But not without messing with the Cane Cops. 
     Since I wasn't packing anyone, I tried to shake the Cane Cops off our trail. I loved messing with the Cops and the thrill I got from it was like a sugar high. I couldn't get enough of it. Making a hard right, the back of the bike slid in the same direction and gripped the dirt path. I knew this place like the back of my hand. Every tight turn, slide, and path was executed with precision. I took all of the narrow paths, losing the wide truck within the sugarcane. The engine slowly faded and I let out a laugh that I didn't know I was holding in. I made my way back to the ramp, but the moment I celebrated was premature.
     "Get back here you fucking kid!"
     I twisted the throttle of the bike, gaining speed. I popped a wheelie from the burst of energy that came from the back tire. At that moment, I was untouchable. They couldn't catch me. I brought the front end back to the ground and met the ramp not long after. The squeal of brakes from the truck followed my jump. I could hear the frustration of the Cane Cops behind me grow farther and further away each second I stayed in the air. I braced myself for the impact of the wheels meeting the dirt and landed on the other side. 
     By the time I got to the fence, my bike was dead. The fuel gauge read empty. My adrenaline high wore off and the weight of tiredness pulled down on my shoulders. But, I rolled my dirt bike home. Although my father never found out about our adventure with the Cane Cops, I still got in trouble because the only thing I couldn't outrun was the streetlights home.
CHEYENNE MANLEY
Aloha, my name is Cheyenne Manley. I was born and raised in Ewa Beach on the island of O'ahu. I am currently studying at Leeward in the field of Education. I love to read and write in my free time and dance hula in my grandma's Hālau. I hope that the community reading this piece feel a bit of nostalgia from this story. Also, shout out to my dad for inspiring this text. Without talking story with him, this essay would not have been possible.
Returning to the Monastery
Art by Gian Paulo Mauricio
GIAN PAULO MAURICIO
I'm Gian Paulo Mauricio, an artist and world builder from Hawaii. I've been working on a fantasy world called Cio for several years now. It came about when I was creating characters for not only myself but also my best friend. It has almost become a tradition of sorts to signify any close friendship by working with them to create a character based off them. The world itself is built upon various hobbies and interests such as the architecture, history, and mythology around the world, to the technology of today and the future, to whatever else I find myself researching about. A major point of the world is that it allows me to reflect and reconcile my own personal experiences.
Thursday Night
A story written by Kala McCormick
     I stared at the download window for Limewire, waiting for the last four songs to finish. It was probably going to be at least another three to four hours before I was able to burn this CD for Carla. Most of my friends had parents who actually parented them, so they weren't able to do shit like this. I wasn't overly bothered if they provided the blank disc, and I just charged $5. It was enough to make sure that I could at least get lunches at school throughout the week.
     The playlist she'd chosen had made me roll my eyes so hard it had caused me physical pain. The most stereotypical emo songs packaged up and slapped on a cd to go to the most cookie-cutter all-American girl imaginable. I couldn't help but wonder what she was thinking of as she sat on her bed blasting "Until the Day I Die" by Story of the Year. What could possibly be so upset in her perfect life that she could relate to any of this music? What could possibly be so bad about living in a huge house with both your loving parents and your perfect brother?
     I could feel the very beginnings of that dark angry jealousy bubbling up inside me. My dad had walked out on my family five years ago and my mom was barely present. She worked the night shift and while she was physically present during the day, she was never conscious. But for whatever reason when people talked to me about my situation, they always said shit like, "Oh, you're so lucky!" or "Man you just get to do whatever you want?" Not that I cared what they thought but it was ok; cool yeah, I was allowed to have MSN messenger and stay up as late as I wanted, but I'd trade all of that to just have someone give a shit. 
     My sister basically took care of me. Raised me, really. She'd steal money out of Mom's purse to go grab us groceries from the store she worked at part-time. 'Cause if she didn't do that Mom sure as hell wasn't going to make sure there was food in the house. My stomach grumbled as a pesky little reminder of that fact. Rach had been spending a lot more time at her boyfriend's house and that had added to me just kinda being on my own. I'd been eating cereal most of the weekend, but we were out of milk now. 
     My mom had this fun habit of rotating bills: one month she'd skip water to make sure the internet was paid for. The next month she'd skip gas to make sure electricity was paid for. She played a fun little juggling game that pretty frequently left us with no way to shower or no way to shower with hot water. But electricity and the internet never went down. She might not give a flying fuck about her kids, but the online friends she had in the little box in her bedroom she'd bend over backwards for. 
     This brought me back to staring at this slow ass download ticking away on the screen of said box. $5 may not be a substantial amount to a lot of people, but for me, that was a gallon of milk, a loaf of bread, and a dozen eggs. I'd gotten pretty good at making a mean fried egg sandwich. Thinking about food was not helping my overall mood. I'd already raided all the spots in Mom's room. I knew she sometimes stashed cash but all the spots had come up empty.  With a few more hours to kill I decided to just go on the hunt for dinner.
     Lately, my go-to when I ran out of options at home had been swinging by my friend Crystal's house. Her mom had been a teen mom and took pity on the poor white trash kid who never had any dinner. It sucked, but I leaned into it. They only lived about half a mile away, so it was a pretty quick walk. I grabbed the phone and dialed her number. We'd gotten one of those stupid clear plastic phones and my sister had already dropped it leaving it with a big crack on the receiver. It still worked fine for now, but I was just waiting for the day I picked it up and it full-on just broke in my hand.
     The phone rang a couple times and a gruff male's voice came through all crackly on the other side. "Dimuzio residence."
     I had to take a moment to compose myself. Crystal's mom was great, and she loved me. Her stepdad on the other hand was a jackass and had called me a mooch kid multiple times to my face. Piece of shit. I contemplated hanging up, but I knew they had caller id on their phone. "Hey Mr. Dimuzio, is Crystal home?"
     I could hear the pause in his voice as he realized who it was and what was probably coming. "We're about to have dinner, Ash. She can call you back after."
     I bit my lip and debated pushing, but if he was already in a shit mood, I didn't really want to push it any farther. "Yeah, alright cool. Could you just let her know that TCBY has their strawberry cheesecake flavor back and I wanted to go tomorrow after school?"
     There was barely a moment after I spoke that I heard a grumble and the line clicked as he hung up on me. Shit. There was my dinner plan. I sat the phone back down on the desk and then walked over to the kitchen. There was a bottle of Arbor Mist and some week or so old leftovers from Pizza Hut. When my mom would work the night shift, she always bought herself food. Then she'd bring home whatever she didn't finish and call that "providing for the family." The last few nights nothing had made it home.
     I checked the screen one more time and then grabbed my hoodie. I needed to eat something, or I was at a serious risk of flipping my shit when I had to wake up and go to school tomorrow. I hadn't swung by Brit's house in a while. It was always a little awkward there because her mom worked with my aunt. An aunt I wasn't allowed to talk to anymore.
     Turns out you tell one cousin about not having food for a week and everyone flips out. CPS gets called, and then your mom rips into you for a week straight. I stopped talking to people about stuff after that. I learned it's just better to keep your problems to yourself, so no one overreacts.
I could hear voices and movement outside the house. That wasn't uncommon in my neighborhood, but the flashing lights added a whole different issue. I lived in a college town known for its meth problem and my block had been busted for two labs in the last couple of months. I wouldn't be shocked if number three was going down. The tattered blue chevron curtains that hung in the living room were easy enough to pull aside and I glanced outside to see three cop cars and a black SUV midway down the street. Shit. 
     I decided against going to Brit's house and instead chose to drink down a huge glass of water to trick my stomach into feeling full. I knew Rach was at work for another four hours so if I could hold out until then maybe she'd bring something home. I wanted to call her but every time I tried getting a hold of her at work she just got super pissed at me.  I moved to the living room and threw myself down on the couch. A wave of exhaustion hit me like a sack of bricks, and I laid my head back, closing my eyes for just a moment.
     The shrill ringing of the phone woke me up. I had that kinda sick startled awake feeling as I scrambled to the kitchen where that shitty clear phone hung on the wall. "Hello?"
     "Hey, Chris said you called. He said you wanted to go to TCBY?" She sounded so hopeful and chipper. A full belly and a family that cares for your basic needs probably help with being in a good mood though.
     Silence rang out for a good few seconds as I waited to figure out what to say. "Yeah, it's all good I realized after that I gave my sister the money I had anyways. No worries." My stomach growled so loud I hoped it didn't pick up on the line.
     Crystal sighed quietly on the other end of the line, and I could almost see her chewing her lip, her brow furrowed in that contemplative look she always got when she asked me if I was ok. "Ash, are you ok?" I had just opened my mouth to respond when she cut me off and continued speaking, frantically so she could get it all out before I brushed her off. "It's just I know you probably were looking to come here for dinner, but Chris is an asshole and didn't tell me until after we ate. If you haven't eaten yet I can bring you some stuff.  It's really not a big deal."
     I hated this part. The guilt and shame I felt from other people's charity. Everyone knew about the issues I dealt with, but pride stopped me from accepting help most days. I let out a forced laugh and tried to sound more energetic than I felt. "I'm totally fine. Sister showed up with McDonald's right after I called you. Some sort of McNugget deal. I'm good, don't worry."
     "God, I'm so glad. Well, I hope you tried that chipotle BBQ sauce. It's super good. I'll see you at school tomorrow then." The relief that flooded her voice after I said that is what fueled me constantly shutting her down.
     "Yeah, sure thing. Good night, Crystal." I hung up the phone before she could try to carry on and then walked right back over to the computer. The chair squeaked as I plopped into it and I groaned loudly upon seeing that the downloads had barely moved.
     $5 wasn't much to most people, but it was a lifeline to me. If I didn't stay up all night to make sure this CD finished burning, I would have another day like today. So, I went and got myself another big glass of water and settled in for the night to watch those little green bars slowly tick away.
KALA McCORMICK
Kala McCormick is a current student at Leeward CC and a hopeful future writer. She is a mother of two young boys, two little girl dogs, and married to her high school sweetheart. Her joy for writing began at an early age and has followed her through her life. She lives in Wahiawa, Hawaii and enjoys frequenting local restaurants and spending time with her family.
Hawaii vs Tourism
A poem written by Christian Palecpec
Foreigners buy property
to use and abuse
the open land. Industries
rise to create a business. Decreasing
bioregions. No more
grassy green, just blocks of gray. Increased
human interference
endangers biodiversity. More gloomy
brick buildings, less forest
hurting the bright red 'Iʻiwi. Water
shortages for residents,
while thousands of tourists
enjoy their 5-star hotel
bathwater. The 'Ilio holo I ka uaua
cries for help. Visitors violate,
touch, and tease.
Spreading their disease.
How can we save
our land and species?
It's in dire need.
CHRISTIAN PALECPEC
My name is Christian Blue Palecpec, and I live in Kahului, Maui. I recently graduated from the University of Hawaii at Maui College with a Liberal Arts degree and am now transferring to the University of Manoa to major in Elementary Education. My end goal is to become a teacher! In my free time, I like to volunteer at my local public library, spend time with family, and read fiction books and manga.
Cardigan
A poem written by Jen R.
I hear my mother's screams
and I walk out of my room to find her 
crouched in the hallway
clutching her phone.

She told me you've fallen to an eternal sleep
and my knees wobbled
as I joined her on the floor.
I always knew this day was going to come
but I never imagined that day 
would come at a time like this

when the greatest act of love
is staying apart from everyone else
in the hopes that no one meets the same fate
of losing someone dear to them.

We could travel in a heartbeat
across the Pacific
up six provinces West of Luzon
all to see you off
but heaven knows
we'd be 28 days
far too late;
by the time they let us out of those hotel rooms
you'd already be buried 
next to your mother's grave.

We could spend these next nine days
regretting we can't bid you the last farewell
that you deserve from all of us:
your husband
your children
your grandchildren
and your great grandchildren you haven't met
but now you never will.

But all is said and done
and the clock will only keep turning.
As the night creeps in here at Waipahu
and your body turns cold
under the Sangil sun at high noon
I hope that over-stretched knitted cardigan
that you took the last time you were here
will keep you safe and warm

in lieu of these arms that ache to hold you
like yours did when you protected me
from the thunders that kept me
from falling asleep
and the mumò that haunted
my childhood dreams.

I'll be content
knowing you found comfort
in a cardigan that used to be mine. 
                                      –– for Nanang Editha
JEN R.
Jen R. is an independent tutor and blogger. She was born and raised in Las Vegas, Nevada, and spent twelve years in Quezon City, Philippines where she studied from middle to high school. She obtained a bachelor's degree in accountancy at the University of Santo Tomas in Manila, and in 2017, she moved to Hawai'i to pursue a second degree in English at the University of Hawaii West O'ahu. She posts original artworks, audioblogs, and poetry on Instagram (@jenr.stories) and shares transformative works on Archive of Our Own. She is currently working on her first novella.